THE OLD SETTLER
The Old Settler (a.k.a. Acres of Clams), the "unofficial" Washington State Folksong, was written by Francis Henry of Pierce County around 1874. This was the theme song for a local radio show by Ivar Haglund in the early 1940s where he played guitar, sang songs, and told stories of the Pacific Northwest. He had a small aquarium on Pier 54 in Seattle, and later added a clam bar and seafood restaurant named after the last three words of this song. Here is an old place mat from Iver's "Acres of Clams" restaurant with all the words of the song plus appropriate illustrations.

HISTORY IS SUNG - THE OLD SETTLER
MOHAI History Award, 2011 History Is___ Film Competition
Christa Carnell
Listen to Bob Nelson sing this song the way Ivar thought it should be sung.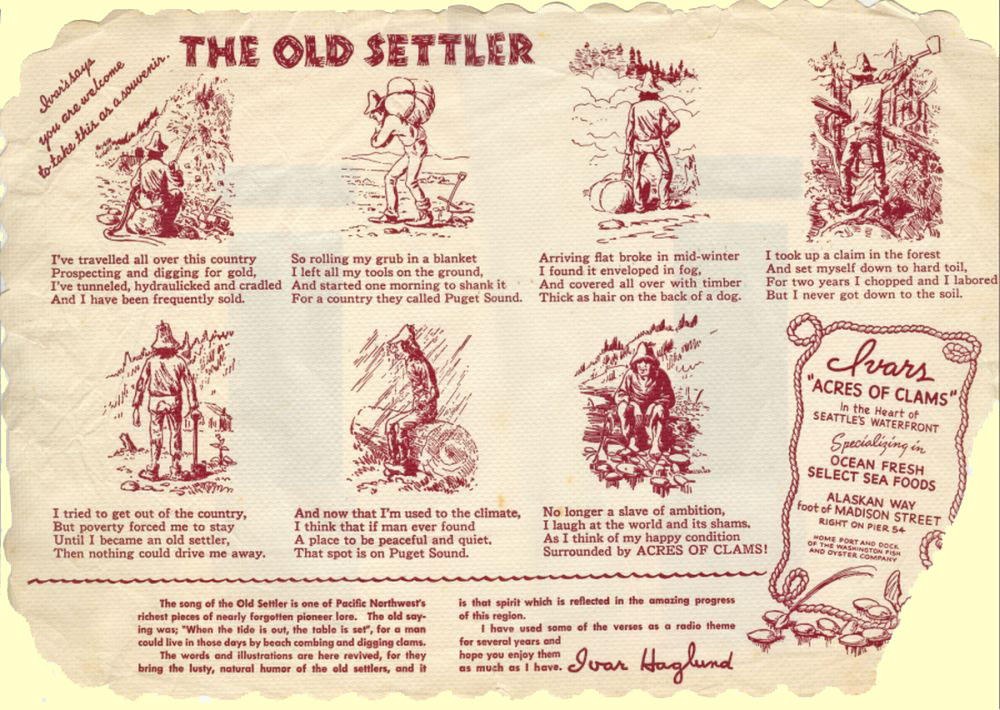 Pacific Nothwest Folklore Society