Welcome to NW HOOT
WELCOME to the Pacific Northwest Folklore Society's e-zine the NW HOOT (as in hootenanny). We will announce upcoming events and include articles on folk music, folklore and the traditional music scene in the Pacific Northwest.
August/September, 2014 Vol. 6, No. 6

Molly Bauckham, Salmonfeathers

The June concert at the Couth Buzzard featured harpist/singer Molly Bauckham, and the July concert featured Salmonfeathers with Cathy Britell & Jean Geiger. Upcoming concerts at the Couth Buzzard will feature the Celtic group The Fire Inside on August 8, and singer/songwriter Kate MacLeod on September 12. This issue features the second article in a series on Seattle Folksingers by Bob Nelson: Those Who Led The Way - Walt Robertson. Let the authors know what you think about their articles - writers love (need) feedback. And of course a new Featured Video of the Week each week (usually beginning on Friday). The Events page lists some great concerts through the next few months. We are still looking for more writers for the NW HOOT (send us your ideas and articles). Keep tuned and revisit the NW HOOT as new articles, CD reviews, and videos may appear during the next two months. Donations - We manage to carry on with a small budget, but there are needs to support. For example, we just wrote a check to Couth Buzzard in appreciation of the venue they provide and to help defray the cost of their annual ASCAP fee (for live music). We also need to cover the cost of printer ink and paper for concert posters and internet service costs for our websites. Donations of any amount are welcome - for $20 or more we will send you a free Songs of the Pacific Northwest CD. Send a check to Pacific NW Folklore Society, 11720 1st Ave NW, Seattle, WA 98177. Thank you.
ARTICLE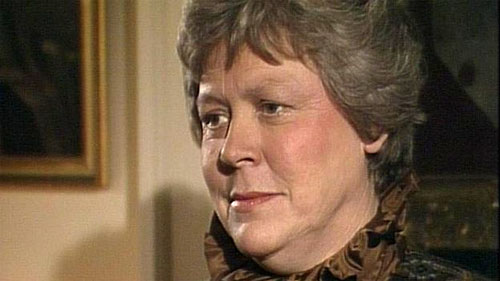 Jean Redpath Scottish folk music legend dies at age 77
(28 April 1937 – 21 August 2014)
ARTICLE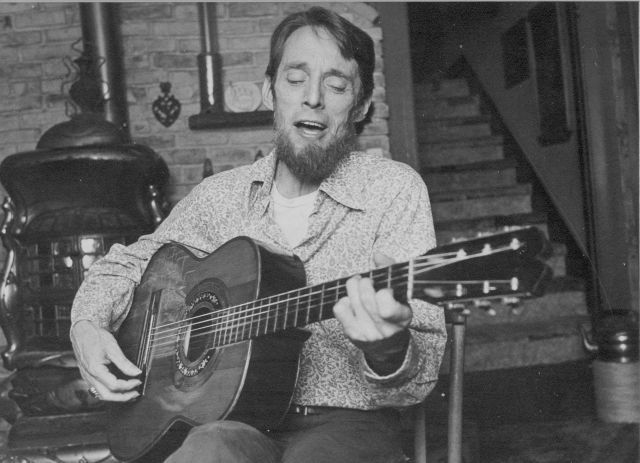 Walt Robertson

SEATTLE FOLKSINGERS
THOSE WHO LED THE WAY
WALT ROBERTSON
By Bob Nelson
I'd like to share some of Walt Robertson's background and the impact he had on the folk music scene in the 1950's through the 1970's. Perhaps, by hearing the audio clips included in this article, you will get a glimpse of his talents and impact in Seattle.
CD REVIEW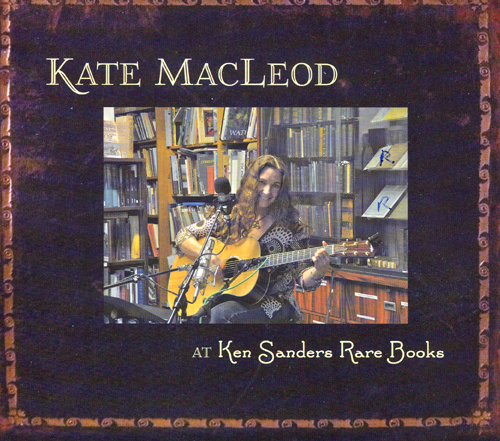 Kate MacLeod
At Ken Sanders Rare Books
a collection of songs inspired by books
Waterbug Records
- 2013
This CD was a long time in the making. It began with the first song written by Kate MacLeod in 1982, and finished with the last song written in 2012, all about books that she had read and treasured. These songs were recorded in a live concert at Ken Sanders Rare Books in Salt Lake City on August 4, 2012. Well, not quite – one was recorded in the studio, but we are not told which and are asked to guess.
FEATURED VIDEO OF THE WEEK
If you can't view this in Internet Explorer, any other browser (Firefox, etc.) should work fine.

Artie Traum "Halifax"

Songwriter and acoustic guitarist, the late
Artie Traum
performs"Halifax" in concert at The Fairfield Theater. "Halifax" tells the story of Acadians being expelled from Canada in 1755 and how their leader Beausoleil resisted exile.