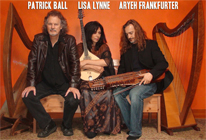 A WINTER GIFT
Sunday, Dec. 8, 2019, 3 pm
Greenlake Methodist Church,
6415-1st Ave NE, Seattle
"A Winter Gift" returns to Seattle this year with a collection of new pieces and beloved favorites. The stories and music are presented by three of the premier Celtic Harpists in the world. Patrick Ball, Lisa Lynne & Aryeh Frankfurter perform Celtic legends, along with Irish and English literature. "A Winter Gift" is a blend of music and oratory, falling somewhere between concert and theater, infused with a touch of seasonal magic. The concert and storytelling event will take place at the Greenlake Methodist Church at at 6415-1st Ave NE in Seattle on Sunday Dec 08 at 3PM. Tickets are $20. Advanced tickets available here.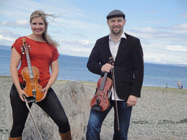 Pacific Northwest Folklore Society Coffeehouse Concert
CROSSING THE NORTH SEA
RACHEL NESVIG and BRANDON VANCE
In "Crossing the North Sea," Hardanger fiddle player, Rachel Nesvig, teams up with Scottish fiddler, Brandon Vance, for this historically-informed project, exploring the cross-pollination of fiddle styles that have developed as a result of the maritime trade routes between Norway, Shetlands, and points beyond! Rachel has been playing the Hardanger Fiddle (hardingfela) since high school and was the first student at St. Olaf College to receive Distinction in Hardanger Fiddle in 2007. She also taught the beginning Hardanger Fiddle course at the Hardanger Fiddle Association of America's Annual Workshop, and has studied fiddle both in the US and in Norway with various teachers.  Brandon is a two-time U.S. National Scottish Fiddle champion, and the youngest to receive the award at the age of 14.  He has studied with Calum MacKinnon, Alasdair Fraser, and Catriona MacDonald among others, and has released three albums of original and traditional Celtic music.  $ 10 donation for musicians, $3 donation for the bookstore. 7:30-9:30pm, Couth Buzzard Books Espresso Buono Cafe, 8310 Greenwood Ave,Seattle, 436-2960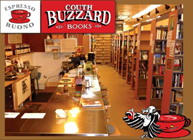 Saturday, Dec. 14, 2019, all day
COUTH BUZZARD BOOKS
GRAND ANNIVERSARY CELEBRATION
Celebrating 10 Years at this Location
Live Music from Soul Shack, Jump Monkeys, Orville Johnson, Little Sara Depp. Silent Auction,
Special Guests. Couth Buzzard Books, 8310 Greenwood Ave N, Seattle. 206-436-2960.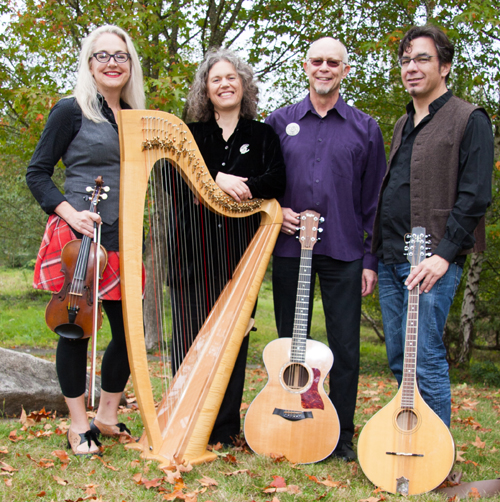 Friday, Jan. 10, 2020, 7:30-9:30 pm
Pacific Northwest Folklore Society Coffeehouse Concert
CRÒNAN
Crònan plays Scottish & Irish Music and Gaelic Song – Haunting laments to rabble-rousing reels and jumpi' jigs. The band is: Christine Traxler (fiddle, bodhran), Christian Hoffman (bouzouki, concertina, vocals), Dale Cummings (vocals, guitar, Irish flute), Judith Cummings (Gaelic Song, Harp, fiddle, whistles, step-dance). $10 donation for musicians, $3 donation for the bookstore. 7:30-9:30pm, Couth Buzzard Books Espresso Buono Cafe, 8310 Greenwood Ave,Seattle, 436-2960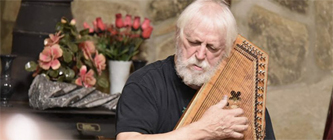 Friday, Feb. 14, 2020, 7:30-9:30 pm
Pacific Northwest Folklore Society Coffeehouse Concert
BRYAN BOWERS
Bryan Bowers has become a major artist on the traditional music circuit. He has redefined the autoharp and is also well known as a singer-songwriter. Bryan has a dynamic outgoing personality and an uncanny ability to enchant a crowd in practically any situation. His towering six foot four inch frame can be wild and zany on stage while playing a song like `Dixie' and five minutes later he can have the same audience singing `Will The Circle Be Unbroken' in quiet reverence and delight. For nearly three decades, Bryan Bowers has been to the autoharp what Earl Scruggs was to the five-string banjo. He presents instrumental virtuosity combined with warmth, eloquence, expression and professionalism. $15 donation for musician, $3 donation for the bookstore. 7:30-9:30pm, Couth Buzzard Books Espresso Buono Cafe, 8310 Greenwood Ave,Seattle, 436-2960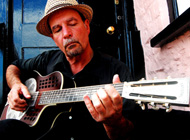 Friday, April 10, 2020, 7:30-9:30 pm
Pacific Northwest Folklore Society Coffeehouse Concert
STEVE JAMES
Singer, instrumentalist, songsmith, storyteller and keeper of the eternal backbeat, Steve James is recently resident in Seattle after years as an "underground legend" in Texas and on the road that has taken him from Bleecker Street to Beale Street and to just about every continent except Antarctica and Nebraska. His musical colleagues have described him as follows: "He has a rare gift for using traditional forms with complete naturalness…It's a hell of a show!" Elijah Wald "Quite simply, he's one of the best I know." Jorma Kaukonen "Made me wish Blind Blake were still alive so the two of them could sit down to a cutting contest." Ed Ward. $10 donation for musician, $3 donation for the bookstore. 7:30-9:30pm, Couth Buzzard Books Espresso Buono Cafe, 8310 Greenwood Ave,Seattle, 436-2960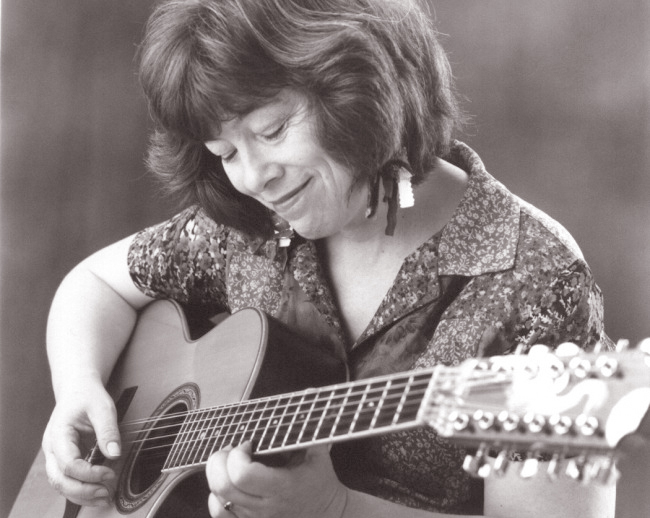 Sunday, June 14, 2020, 7:30-9:30 pm
Pacific Northwest Folklore Society Coffeehouse Concert
CLAUDIA SCHMIDT
If you listened to the Prairie Home Companion show in the late '70s and early '80s you certainly knew Claudia Schmidt, one of Garrison Keillor's regular performers. She was ubiquitous, a folk, jazz and blues singer, poet, and multi-instrumentalist – she plays guitar, mountain dulcimer, and quirky instruments such as the pianola. Claudia Schmidt has been perfecting her craft of performing for almost four decades. It is a quirky and wonderful hodge-podge (her word!) of music, poetry, story, laughter. drama, and celebrating the moment. She has always included her original work along with very personal versions of the work of others, what you get is a unique look at the world from someone who says what she sees with clarity, humor, and wonder. Garrison Keillor said "when Claudia sings a song, it stays sung." Listen to her music. $15 donation, no reservations, come early for a good seat. Couth Buzzard Books Espresso Buono Cafe, 8310 Greenwood Ave,Seattle, 436-2960
To submit events to this page, contact PNWFS